Keith Gates: Music
Robert Vodnoy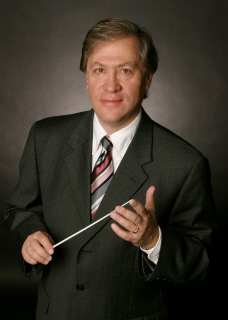 Robert Vodnoy is the Director of Orchestral Activities/Associate Professor of Strings at Northern State University , where he conducts the Aberdeen University/Civic Symphony and teaches History of Music III/IV, String Methods, and applied strings. He is President-Elect of the South Dakota Chapter of the American String Teacher Association. Vodnoy is in his tenth season as the Music Director of the Whiting Park Festival Orchestra, a professional summer festival orchestra in northwest Indiana which performs from mid-July through Labor Day. He was appointed conductor of the Huron Symphony Orchestra in May, 2009.
Vodnoy has guest conducted numerous orchestras throughout the United States, including the Bellevue Philharmonic Orchestra, Billings Symphony, Mississippi Symphony, Jacksonville Symphony, the Orchestra of the Colorado Music Festival, and the Wisconsin Chamber Orchestra. Internationally, he has guest conducted the Orchestra of the Zhejiang Song and Dance Theatre (China), Czech National Symphony, Orchestra Sinfonica de San Remo, National Philharmonic of Taiwan, Seoul Philharmonic, and the Jönköping Symphony. In the Great Plains , he conducted the North Dakota All-State String Festival in Bismarck in 2006, the J. Laiten Weed All-State Honors Orchestra in 2007, and was guest string orchestra conductor for the Rushmore Junior High Music Camp for two summers.
Vodnoy holds a B.M. summa cum laude and M.M. in composition from Hartt College of the University of Hartford , and a D.M. in Orchestral Conducting from Indiana University . He also studied conducting at the Monteux Center for Conductors and Orchestral Training. His orchestral compositions include Heart of Fire (2005), Moving Bridges (2001), Warrior (1997), and Generations (1996). Heart of Fire was performed by the Omaha Symphony in 2008 and the South Dakota Symphony in 2009.
In the summer of 2008, he performed a series of duo-violin concerts with violinist Eric Lawson in Indiana and Michigan . Vodnoy was the Music Director of the Southwest Michigan Symphony Orchestra from 1975-2005 and Music Director of the Northwest Indiana Symphony Orchestra from 1976-96. He has conducted performances with artists such as Itzhak Perlman, Andre Watts, Marilyn Horne, and with the Grand Rapids Ballet, the Michigan Opera Theatre, and the Indianapolis Ballet Theatre. He was a member of the Hartford Symphony Orchestra from 1969-72. Vodnoy performs on a 1932 Iginio Siega violin.